Date: Jan 9. 2011 - (c) Andrew Bevan, QHP, DMS Astrol.
Boeing comes down close Urumyeh in Iran on January 9.
50 people rescued from Aircraft carrying 95
A Boeing aircraft is to have come down crashed close to Urumyeh in Iran on Sunday January 9. 2011 close to 07.45 local time. 50 survivors are to have been rescued from the wreckage. The aircraft was carrying 95 people. The accident occurs exactly below the line cast for the Solar eclipse on January 4. where the eclipsed Sun appears on the Upper Midheavan.

Chart for the Solar Eclipse of January 4. 2011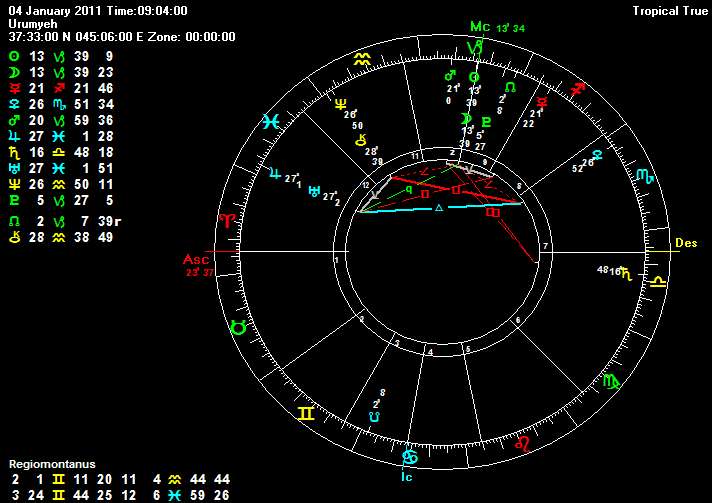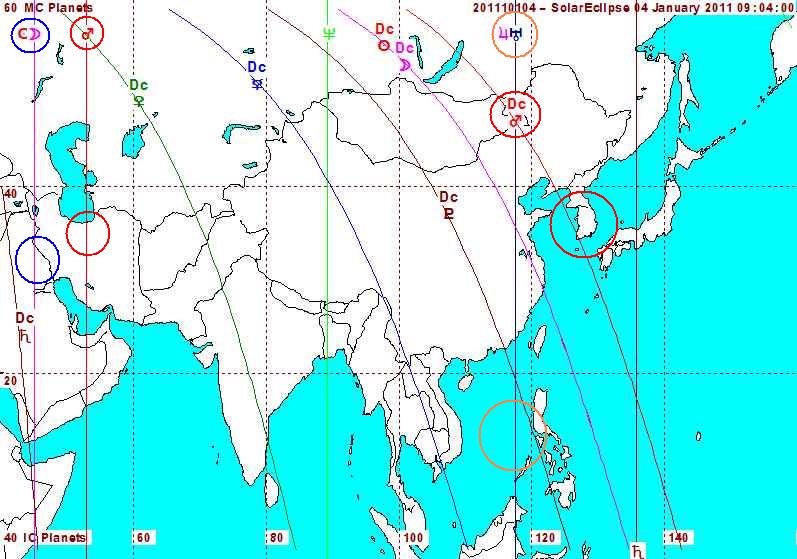 Chart for the Plane Crash