Letter from The Norwegian Royal Ministry of Culture and Church Affairs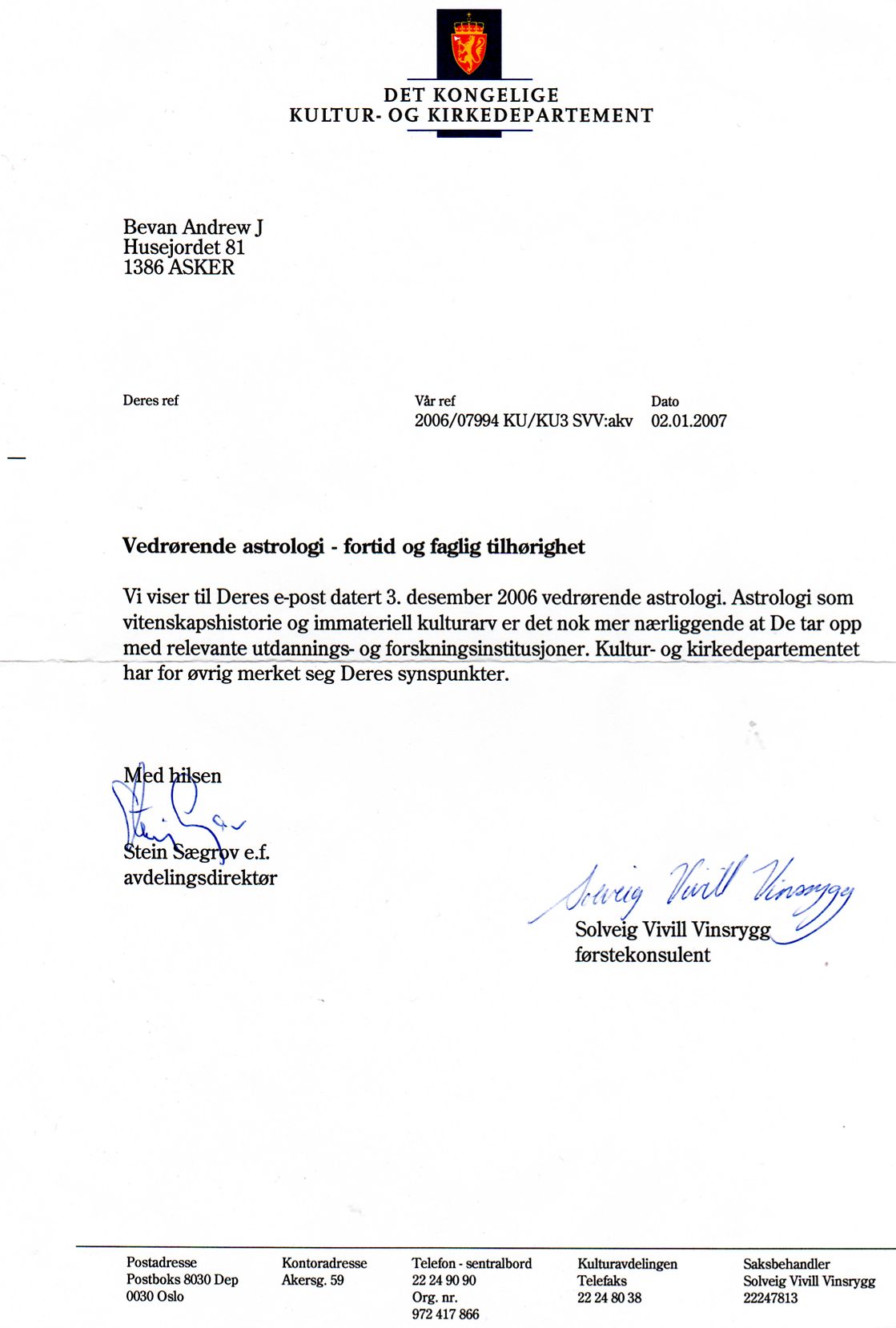 Translation:
Concerning astrology - past and scholarly belonging 02.01.2007
We refer to your e-mail of Dec 3. 2006 concerning astrology. It is more natural that you approach the relevant educational- and research instituions regarding Astrology's role in the History of Science and as a part of our Immaterial Cultural Inheritance. However the Ministry of Culture- and Church has noted your point of view."
Sign.
- Return -